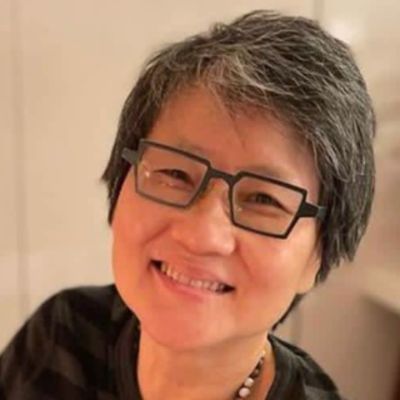 Andrea
Teo
A farewell tribute to a bright soul
This is a virtual memorial to honour Andrea, as we will not be having a wake or funeral. You might like to use the space below to share something about Andrea that makes you smile, what you'll miss or a favourite memory.

===

Our bright light Andrea, passed away at around 3.40pm on 25 Aug. After a rollercoaster ride of diagnoses and treatments over the past two years, her body and mind are at rest, her spirit is free to return to the vastness that her essence has always been.

Her professional creative pursuits have touched many, from the hit English shows The Ra Ra Show to Under One Roof and Phua Chu Kang Pte Ltd. She was always interested to see how there could be a more local spin to products and attractions alike, creating the craft beer line Archipelago Beer, with a vision to include local herbs and plants to create a more Asian-inspired beer. She continued applying her creative vision in Resorts World Sentosa, Jeju Shinhwa World, and most recently with Sentosa Development Corporation.

Dynamic, fearless, inspiring, Andrea could perhaps seem intimidating to those who didn't know her, but her warmth, kindness and generosity knew no bounds. Throughout her life, she was a mentor, advocate, mother-hen and guide to many creative souls. Many saw her as someone they could turn to with their challenges, and be met not just with a solution but also a place of spacious welcome. Her brightness of spirit, sense of possibility, zany ideas, big laughter and innate sensitivity for music and nature will be dearly missed.

If you would like to donate to a cause in her name as a tribute, you can choose from one of the two below:

1) NATURE SOCIETY: she has always had a special connection with nature, but especially over the course of her illness, nature was a powerful source of comfort.

2) BEAUTIFUL PEOPLE: she always had a heart for encouraging and mentoring younger colleagues and friends, so the work of this organisation in mentoring youth continues that tradition.

Andrea is survived by her partner, her parents and her sisters. She was 56.

Thank you for loving her.
LINKS
Donate to The Nature Society Singapore
https://www.nss.org.sg/donate.aspx
Donate to The Beautiful People
https://www.beautifulpeople.org.sg/as-a-donor