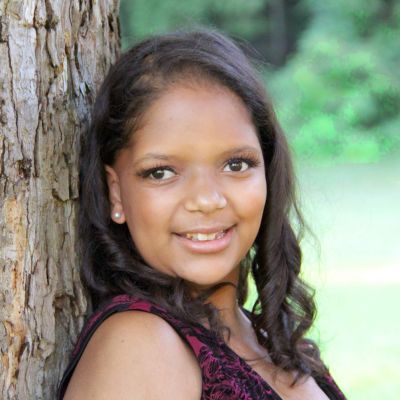 Ambar
C
Disla
How do you know Ambar? Please share your stories and photos, and help spread the word about this page!
Ambar C. Disla Born in queens, NY 11/16/1998. Passed away peacefully on 11/1/2019 surrounded by the love of her family and the prayers of our communities, at Boston Children's Hospital in the arms of her mom, Fior.

At the age of 1 year old, Ambar had to embrace her first battle with cancer. She then enjoyed 10 years of making great memories and living up to her fullest potential, cancer-free, being a baby sister to her older sissy (Janice) and later on becoming an older sister to her lil bro (Adarmis).

Ambar enjoyed baking with her cousins (Jasmine and Jenny), knitting, vlogging, spending time with her family, music, dancing, campfires with our neighbors, watching shows with mom, cuddling with her doggie Teddy, volunteering (at Henry Moore), shopping, spending time with friends, Stacey's deck, Murad's coffee, spending time at the lake and by the ocean, watching the moon rise, and messing with her aunts and uncles.

She once again was diagnosed with cancer at the age of 12 And this battle went off and on for 8 years. During these years Ambar continued to grow into the strongest, most positive, loving, and caring human being. She became an inspiration to so many and made sure everyone knew how valuable they were in her life. She also attended college with hopes of becoming a child-life specialist. Ambar will continue to live on in the hearts of her family and the ones who's lives she's touched... Always and Forever.

Ambar is survived by her mommy, Fior Perez; her sissy and lil bro, Janice Disla and Adarmis Perez; grandmother, Emilia Suazo; aunts, Jaqueline Ramirez, Jocelyn Harvey and Divina Suazo; biological father, Luis; step-father, Eric and sister Alivia; uncles, Robert and Fernando; cousins, Stephanie, James, Jasmine, and Jenny.

Visiting Hours will be held on Thursday, November 7, from 5 to 8 PM at the Waters Funeral Home, 50 South Main Street, Concord.

Funeral services will be held on Friday, November 8, at 1 PM at the United Church of Penacook, 21 Merrimack Street, Penacook.

Burial will follow in the Blossom Hill Cemetery, Concord.


LINKS

The Union Leader Memoriams
http://www.unionleader.com

The Concord Monitor
http://www.concordmonitor.com