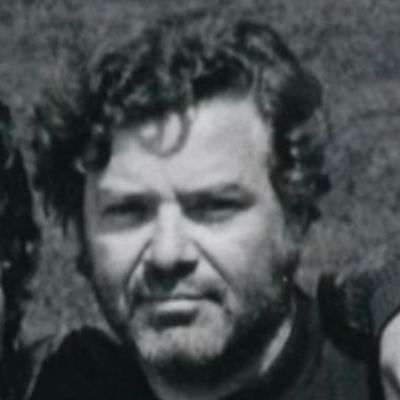 Alvin
I.
Kaplan
Help us celebrate Alvin! Please share your stories and photos, and invite others who remember Alvin.
Dr. Alvin Kaplan, of Fort Myers, Florida, and previously of Sanibel, Florida, and Martinsville, New Jersey, died peacefully at home on April 2, 2022, surrounded by loving family members. He was 92 years old.

Alvin, known to friends and family as "Al" and to his grandchildren and great-grandchildren as "Poppop" or "Popcorn", was born in Philadelphia on February 18, 1930. The only child of Harry and Dora (Lesack) Kaplan, Jewish immigrants from what is now Ukraine, he grew up understanding that education and family were of the utmost importance. He excelled as a student at Philadelphia's exam-entry Central High School, at Temple University, and at Temple University Medical School. After graduating from medical school in 1955, he served as an intern and a resident at Philadelphia General Hospital (PGH).

While in his residency, he met Miriam (Mickie) Kincus on a blind date in the PGH cafeteria, where he treated her to dinner using an extra meal ticket. Although he insisted to Mickie that he was too busy with his medical training for a serious relationship, they were engaged seven weeks later, and were married on September 30, 1956. Following his residency, Al served as a Captain in the United States Air Force, stationed at Vandenberg Air Force Base in Lompoc, California, from 1959 until 1961. Mickie and Al then returned to Philadelphia, where Al served as the Director of the Emergency Department at PGH.

In 1962, Mickie and Al moved to New Jersey, where Al practiced internal medicine for 36 years in Bound Brook, and where they raised their family in Bound Brook and then Martinsville. In addition to his medical practice, where he counted generations of families as his patients, Al served as the President of the Medical Staff of Somerset Medical Center. After retiring from his medical practice, Al moved with Mickie to Beach Haven, New Jersey, and then to Florida (first to Sanibel Island, and then to Shell Point in Fort Myers), where they lived a full and fulfilling life for many years.

Al was a committed member of the Jewish community, serving as the President of Temple Sholom in Somerville and Temple Bat Yam in Sanibel, participating in UJA missions to Israel, and traveling to Cuba to meet with its Jewish community. In his retirement, he volunteered at the Sanibel Public Library and the Big Arts Forum program, and he particularly enjoyed attending (and moderating) Sanibel's Current Events on Mondays at 10am. Al and Mickie traveled the world together and with dear friends, enjoying sailing trips, a medical mission to China when that country was first opened up to Western visitors, and meticulously planned visits to Alaska, Europe, Russia and Japan. They celebrated their 50th anniversary in the Galapagos with their children and grandchildren, and recalled that trip as one of the most wonderful of all their travels.

Al was predeceased by his beautiful bride, Mickie. He is survived by his son Larry Kaplan and his wife Rosalind, his daughter Lori Rothschild and her husband Jon, his son Rob Kaplan and his wife Christy, and his daughter Sally Levy and her husband Bruce. In addition, he is survived by his grandchildren and great grandchildren: Kayli Bordak, her husband Alex and their sons Jonah and Noah; Sara Rothschild, her husband Jeremy Monsky and their children Lily and Wes; Max Kaplan and his wife Kara Wernick; Maddy Kaplan, Molly Rothschild, Shoshana Levy, and Jacob Levy. In addition to his immediate family, Al touched the lives of countless friends, relatives, colleagues and patients.

Al will be remembered for his constant curiosity, his love of cashews, iced tea, and giant containers of pantry staples from Costco, his devotion to his beloved Mickie, and his appreciation for the beautiful life and family they built together. He and Mickie were a team, and their family will always think of them together, holding hands and reading newspaper articles to each other.

Al's family will always be grateful to his (and Mickie's) wonderful caregivers from Shell Point Home Care and Hope Healthcare's hospice program. They ask that, in lieu of flowers, donations be made to the Sanibel Library (https://sanlib.org/) or BIG ARTS (https://my.bigarts.org).

Fond memories and expressions of sympathy may be shared at www.nationalcremation.com for the Kaplan family.
LINKS
National Cremation & Burial Society
https://www.nationalcremation.com/location/north-fort-myers
Courier News
http://www.c-n.com
Fort Myers News-Press
http://www.news-press.net