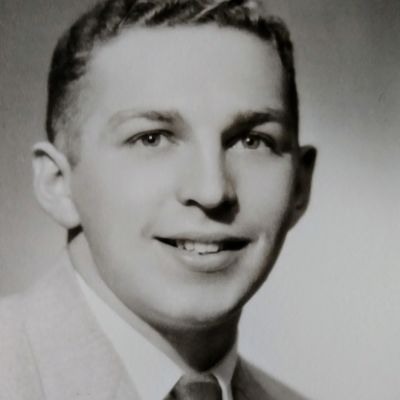 Allan Harold
Vroman
Did you know Allan Harold? Please share your stories and photos, and help spread the word about this page!
Allan Harold Vroman, 84, passed peacefully from this life the morning of September 29, 2021 leaving his earthly home and entering into his heavenly home where he was eternally reunited with the love of his life, his wife, Patricia.

Allan was born on September 27, 1937 to Harold and Kathleen Vroman and was the oldest of 5 children. Allan attended Lakewood Elementary School and Arlington High School where he graduated in 1956. Allan grew up and worked on the family owned business, Vroman's Egg Ranch.

Allan entered the Naval Reserve in 1954, while still in high school, and served in the Navy until 1957. During his service in the Navy, Allan toured the South Pacific aboard the USS Franklin D. Roosevelt. Upon discharge from the Navy, Allan entered into the Army and served from 1957 to 1959.

Upon his discharge from military service, Allan worked for Scott Paper Company. While working there, Allan met the love of his life, Patricia Louise Grenz. They were united in marriage on June 30, 1962.

Allan began his career as a firefighter with the Everett Fire Department on December 1, 1966 where he proudly served as a firefighter/ladder truck driver, Fire Inspector and eventually retired as the Assistant Fire Marshal on February 6, 1994 after serving the Everett Fire Department for 28 years. Allan loved serving along side his many firefighting brothers of whom many were also close and dear friends.

Allan was very devoted to his wife Pat and his two daughters. He was a dedicated and loving husband, father, father-in-law, grandfather and great-grandfather. Allan enjoyed spending time with his wife Pat traveling in their RV camping and fishing with family and friends.

Allan is preeceded in death by his parent's Harold Vroman and Kathleen (Vroman) Richardson, wife Patricia Vroman and brother Arnold Vroman.

Allan is survived by his daughter's Wendi (Robert) Lanting, Karin (Joe) Swenson, his grandson's Mike (Rosanna) Lanting, Jake Lanting and Sam Lanting. Bud Swenson and Beau Swenson. Great-grandchildren Ayden, Rylee, Leyna, Charlotte, Jackson, Ezra and Isaac Lanting as well as Abigail Swenson. Allan is also survived by his sister's Arlene Johnson and Arlys Miller and brother Wayne (Patti) Vroman. Allan touched the hearts of all who knew him and leaves behind numerous extended family members and life long friends.

A celebration of Allan's life will be held at Weller's Funeral Home at 12:00 pm on Thursday October 14, 2021. Viewing will take place before the service at 11:30 pm. A graveside service for family and close friends will immediately follow the service at 1:00 pm at Arlington Cemetery. A gathering will follow the graveside service at Stillaguamish Valley Pioneers Hall where refreshments will be served and favorite memories of Allan can be shared.

In lieu of flowers, donations may be made to the American Parkinson Disease Association or the Wounded Warrior Project.
LINKS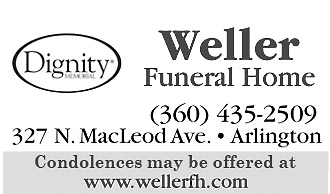 The Daily Herald Obituaries
https://www.legacy.com/obituaries/heraldnet