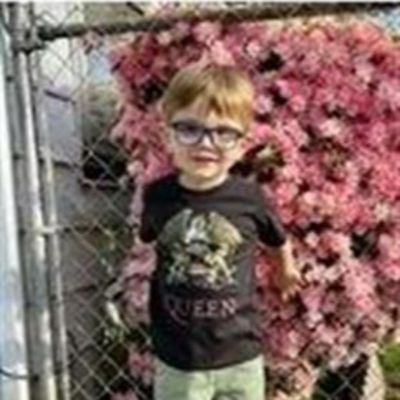 Alexander
Ray
Graham
What do you remember about Alexander? Share your stories and photos here, and invite others to come share their memories.
Alexander Ray Graham, of Lawrenceville, passed away Wednesday, June 29, 2022. He was two years old and would have been 3 in a few weeks. Alex was born on July 22, 2019 in Olney to Tanner Graham and Christina (Collins) Graham.

Alex was so good at everything he did and never gave up until he figured out how to do something. He had the best imagination and could play for hours pretending to be anything you can think of. He loved to play outside and go for walks. He loved monsters, ghosts, dinosaurs, and anything that was scary or made scary noises. He also enjoyed playing with his Mario and Bowser. Favorite things for him to watch were: Scooby-Doo, Mickey Mouse Clubhouse, Spider Man, and musicals. He loved to dance and would make everyone get up and dance with him when his favorite songs came on. Alex He had a huge heart and loved beyond measure. Alex never knew a stranger. Alex also loved teasing his brothers, playing hide and seek, playing his guitar and singing with Uncle Craigy.

He will forever be missed.

Alex is surived by: his parents- Christina Graham of Claremont and Tanner (Felicia) Graham of Lawrenceville: four brothers- Hunter and Kayden Graham of Robinson and Dakota Collins and Jackie Graham of Lawrenceville: one sister- Marley Sires of Lawrenceville: two very special people in Alex's life- Aunt Hannah Frey and Uncle Craig "Craigy" Taylor of Evansville. Grandparents- Ron and Samantha Scott of Lawrenceville, Nancy and Jason Miller of West Salem, William and Ann Collins of Claremont, Sindy and Jamie Mayhew of Robinson, Ray and Jane VanMatre of Parkersburg: and Mary Lou VanMatre of Olney: and God Mother- Becky Laird of Olney.

He was preceded in death by his paternal great-grandparents and grandfather, Michael VanMatre.

Alex's family would like everyone attending his services to wear their favorite Disney character or video game character to honor Alex.

Graveside services for Alex will be held on Wednesday, July 6, 2022 at 6:15 p.m. at Oaklawn Cemetery in St. Francisville. Visitation will be at the Christian Church of St. Francisville from 4:00 p.m. until 6:00 p.m. Cunningham-Young Funeral Home is in charge of arrangements.

Online condolences can be sent to the family at www.cunninghamfuneralhomes.com.
LINKS
Cunningham-Young Funeral Home
http://www.cunninghamfuneralhomes.com

Daily Record - Lawrenceville
http://www.lawdailyrecord.com