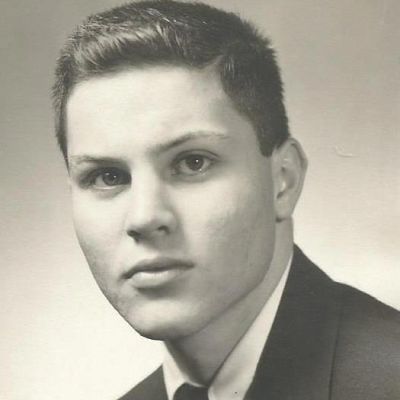 Albert
Dennis
Mehegan Jr.
How do you know Albert ? Please share your stories and photos, and help spread the word about this page!
Albert Dennis Mehegan Jr. , 84 Jan 13, 1935 - Nov 1, 2019 Albert Dennis Mehegan, Jr., 84, of Hagerstown, MD, passed away on Friday, November 1 after a brief battle with cancer. Mr. Mehegan was preceded in death by his wife of 56 years, Nancy Pegelow Mehegan, on October 16, 2018. He is survived by his daughter, Laura Mehegan and son-in-law Edward Barney and his son A. Dennis Mehegan, III and daughter-in-law Patricia Mehegan. He is also survived by five grandchildren, Madeleine and Skylar Niang and Mary Kate, Meredith, and Jack Mehegan.

Mr. Mehegan was born in Chicago, IL, and raised in the northern suburb of Winnetka, IL. He graduated from New Trier High School in 1953 and attended Purdue University. Mr. Mehegan was drafted into the Army in 1959 where he served honorably until 1965. He married his wife on February 3, 1962. Mr. Mehegan graduated from Northwestern University in 1964 with a Bachelor of Business Administration. He moved to Morgantown, WV, with his family in 1982 and later moved to Williamsburg, VA, in 1990. Mr. Mehegan moved to Hagerstown, MD, following the death of his wife.

Mr. Mehegan was a commodities trader at the Chicago Board of Trade. He retired in 1979 at the age of 44. He spent the second half of his life pursuing his passions and spending time with his family.

Mr. Mehegan was a transportation enthusiast, especially trains. He had extensive knowledge of trains and the railroad system and an impressive collection of timetables, Model Railroader magazines, model trains, and train books. He was meticulous at building model trains and airplanes.

Mr. Mehegan, along with his wife, were passionate sailors and owned several sailboats throughout their lives. He built a sailboat of his own design in the 1960s named "The Little Mermaid." Mr. Mehegan was a member of the Seaford Yacht club in Seaford, VA, until his death.

Mr. Mehegan is also survived by his former son-in-law Abib Niang who selflessly cared for him during his last illness and he will be fondly remembered by his niece Amanda Hensley. Mr. Mehegan will be remembered by the many friends he had in Williamsburg, VA. He was preceded in death by his parents, Albert Dennis Mehegan and Louise Steele Mehegan.

A memorial service will be held 2 pm Saturday, November 9, 2019 at Minnich Funeral Home, 415 E. Wilson Blvd., Hagerstown, MD. The Family will receive friends immediately prior to the celebration beginning at 1 pm.

Online condolences are accepted at www.minnichfh.com.
LINKS

The Herald-Mail
http://www.herald-mail.com