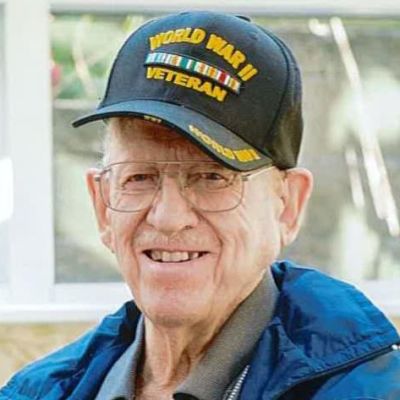 Albert
R.
Litle
Did you know Albert? Please share your stories and photos, and help spread the word about this page!
Albert R. Litle passed away Feb. 15, 2021, in Billings at the age of 102. Born Nov. 8, 1918, in Clyde Park, MT, he was the older son of Orville and Grace Litle. He received his elementary education in Helena and Bozeman schools, graduated from Gallatin County High in Bozeman and from Kinman Business University in Spokane with a degree in Business.

After college he purchased a grocery store on the corner of Main Street and Willson in Bozeman. Albert met his wife, Nellie A. Dykstra, a registered nurse, while attending the Bozeman Methodist Church. They were married Jun. 1, 1941.

Albert served in the U.S. Army during WWII as a radio operator in an open tank Gen. George Patton's 10th Armored Division, arriving in time for the Battle of the Bulge.

Returning to Bozeman, he owned and operated Litle's Modern Grocery with his father. His brother, Joeseph B. Litle, later bought into the business. In 1955 he and Joe formed a wholesale grocery corporation, Litle's Inc.

After retirement the couple spent winters in Mesa, AZ, for over 20 years. In 2003 they moved to Westpark Village Senior Living in Billings. Nellie passed away in 2015. Albert was also preceded in death by his brother Joe, sisters-in-law Carla Ann Litle, Edna Kamps, Dorothea Kimm, and Edna Dykstra; and brothers-in-law Gordon Dykstra, Sidney Dykstra, Harold Kimm, and Henry Kamps.

He is survived by one sister-in-law, Ethel Dykstra; four children, Diana Batch of Billings, James (Mary Ellen) Litle of Belgrade, Robert (Karen) Litle of Green Valley, AZ, and Ed (Betty Lynn) Litle of Bozeman and Missoula; 10 grandchildren, 24 great-grandchildren and 6 great-great grandchildren, as well as many nieces and nephews.

Due to COVID limitations, services will take place in Bozeman later this summer. Condolences may be left and the complete obituary read at smithfuneralchapels.com.
LINKS
Smith Funeral Chapels
http://smithfuneralchapels.com

Bozeman Daily Chronicle
http://www.bozemandailychronicle.com