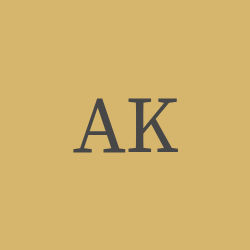 Albert
L.
Kelling, DDS
Help us celebrate Albert! Please share your stories and photos, and invite others who remember Albert.
Dr. Albert L. Kelling was ushered into the presence of his Lord and Savior on July 8, 2022 with his precious and loving daughter Geneva Hines, whom he affectionately called Yenevas and Kiddo, and his beloved and devoted wife of 27 years, Lindy, by his side. He will be lovingly remembered by his friends and family, near and distant, close and extended, and all those upon whom he made an everlasting impression of kindness, love, and generosity.

Bert's childhood dream of becoming an orthodontist became a reality after his completion of undergraduate work at the University of Georgia, Emory University dental school, orthodontic training at Harvard and research at MIT. He also earned many accolades and awards while attending these institutions. He opened his own successful practice in 1979, eventually with three locations, and continued to serve his patients for 40 years. With a warm and congenial personality, that made everyone feel at home, he was known simply as Dr. Bert. He also had a desire to research how to accelerate tooth movement to better treat patients, and even earned a patent to that effect. Towards the end of his tenure Dr. Bert enjoyed being on the Executive Council of the Triangle Christian Medical and Dental Association to encourage faith based medical and dental practitioners to use their God given gift and faith to be a positive example of love and purpose in caring for their patients in practice.

An extensive world traveler, Bert loved exploring God's creation with Lindy, whether it was cruising on the ocean or exploring over land. He enjoyed being Daddyo to Geneva, to whom he gave the best bear hugs, and spending time with his son-in-law Eric and Lindy's family, whom he always called "entertaining and fun-loving." Bert was known for his silly faces, and all those who knew him will always remember he was his own kind of entertainment that can never be replaced or forgotten.

Please join us at Capital Community Church at 1417 Clifton Street Raleigh, NC 27604 on Friday, July 22 at 2:00pm for a celebration of Dr. Bert's life. The family will receive friends and family after the celebration.

In lieu of flowers, donations can be mailed to Triangle Christian Medical and Dental Association, PO Box 52453 Durham, NC 27717 www.tcmda.org 919-219-2856 or Joy Ranch, PO Box 727 Hillsville, VA 24343 www.joyranch.org 276-236-5578.
LINKS
Vaughan-Guynn-McGrady Chapel, Inc.
The Franklin Times
http://www.thefranklintimes.com

Butner-Creedmoor News
https://restorationnewsmedia.com/butnercreedmoor