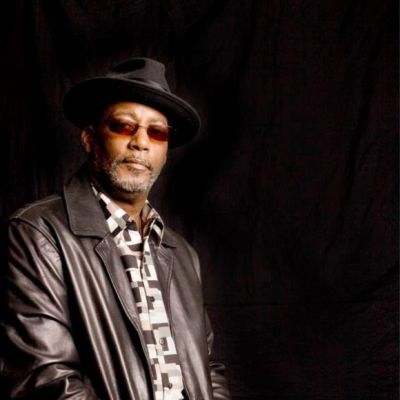 Alan
Wrynard
Veale
Did you know Alan? Please share your stories and photos, and help spread the word about this page!
Alan Wrynard Veale was born on September 6, 1949, to Joseph and Doris Veale in Fairfield, California. He was raised by his grandmother, Mozelle Raines, after his mother died prematurely in 1952. Alan attended Berkley High School where he became an avid reader, high-critical thinker, and played multiple sports.

Shortly after arriving in Odessa in 1976, Alan met Elodia Garcia. He instantly fell for Elodia and her two sons, Tyrone and Fonzell. The couple wed in 1977 before adding their first daughter, Amina to the family in 1978 and bearing their youngest, Marcel in 1987. Alan worked for Victaulic several years and played baseball for the Odessa Dorados, where he won an array of championships and league MVP awards.

In 1982, Alan began his coaching career as an assistant coach with the Sewell's Little Profits Little League team on the southside of Odessa. Veale continued to coach throughout the 80's and 90's inspiring and developing lasting relationships with all his players. Former players still often refer to him as "Coach Alan". Alan was always giving of his time, knowledge, and resources.

Alan will be remembered as a caring and loving husband, father, grandfather, brother, coach and friend to many. He is proceeded in death by his parents, Joseph and Doris Veale; grandmother, Mozelle Raines; grandfather, Jimmy Logan; brothers, Terry and Michael Veale; brother-in-law, William Rush; sister-in-law, Sally Garcia; and grandson, Samuel Rodriguez.

He is survived by his wife of 44-years, Elodia Veale; daughter and son-in-law, Amina and Patrick Tealer; son and daughter-in-law, Tyrone and Marsha Adams; son and daughter-in-law, Fonzell and Isaida Veale; son and daughter-in-law, Marcel and Quinsha Veale; sister, Patricia Veale-Rush; sister, Jeneda Veale; sister, Michelle Veale; brother and sister-in-law, Joseph and Dolly Veale; brothers, Roger Veale; brother, Ivory Veale; brother, Robert Veale; 16 grandchildren; 3 great grandchildren; and numerous cousins, nieces and nephews.

The Veale family will receive guests for a time of visitation on Sunday, November 7, 2021 from 9 AM - 9 PM at Odessa Funeral Home, with a time of expressing remarks and fond memories from 6 PM - 8 PM. A Viewing will be held on Monday, November 8, 2021 from 9 AM - 10:45 AM at Bethlehem Baptist Church in Odessa, TX. followed by a Home Going Celebration at 11:00 AM with Rev. Darren Willis officiating.

In lieu of flowers please make a contribution to Bethlehem Baptist Church in the name of Alan Wrynard Veale.

Expressions of sympathy may be shared at www.odessafuneralhome.com for the Veale family.
LINKS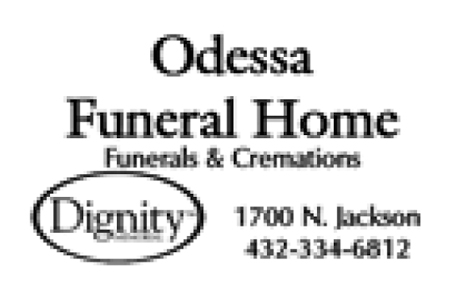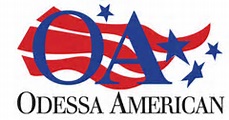 Odessa American
http://www.oaoa.com