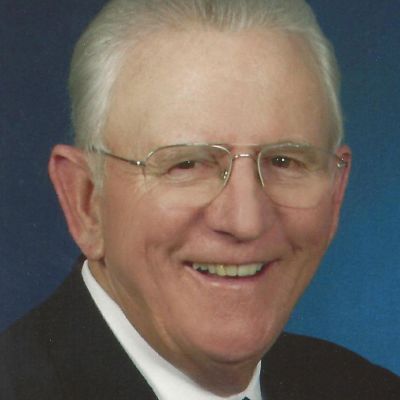 Alan
J.
Stoner
Join us in celebrating Alan—please share your stories and photos, and help spread the word about this page!
Alan J. Stoner passed away peacefully at Mirador Retirement Community on September 9, 2022 following a lengthy illness.

Alan was born on July 10, 1935 in Kent, England, the second of three children of the late Alan F. B. Stoner and Elizabeth H. Stoner. His family relocated to Ireland in 1936 and he always claimed his beloved city of Dublin as his hometown.

Alan is survived by his children, Alan (Susan) of Austin, TX; Mary Elizabeth (David) of Dallas, TX; and Paul (Marie) of Austin, TX. Additionally, he is survived by his very special granddaughters Mary Morgan and Meredith Stoner and Great Granddaughter Mary Grace Stoner of Denham Springs, LA and two wonderful grandsons, Rick (Cassidy) Keller and their daughters Waverly and Winslow and son Burrow, and Tim (Sara) Keller and their daughters Emily, Natalie, Elena and Lia all of Austin, TX. Also, surviving are several nieces, nephews, and cousins. Alan was predeceased by his wife of 63 years Mamie, son James, brother Jim and sister Margaret O'Neill.

Alan immigrated to the United States in October 1954 after being recruited by the late Harmon Dobson, founder of Whataburger. He began his business career with Whataburger in McAllen, TX living there from 1954 to 1976 during which time he developed the Rio Grande Valley market area for Whataburger. As his career with Whataburger grew, Alan and his family moved to Corpus Christi in 1976 where he continued to serve Whataburger in a variety of Senior Management positions, including Senior Vice President of Operations. He also served as a member of the Board of Directors for Whataburger Inc. for many years. Additionally, he owned and operated several Whataburger franchise restaurants in the Rio Grande Valley.

After his retirement from Whataburger in 1993, Alan became active in a variety of business activities, including venture capital, real estate development, and business consulting. Throughout his business career, Alan was active in numerous business organizations, including the National Restaurant Association, The Texas Restaurant Association and The National Association of Corporate Real Estate Executives. He also served as an advisory director to Bank of America, was a member of the Board of Directors of The Trust Company in San Antonio, Chairman of the Board of Trustees of the Christus Spohn Health Foundation, long-time advisory director to the Palmer Drug Abuse Program, former member of the Board of Trustees of the Corpus Christi Country Club, member and former Director of the Corpus Christi Yacht Club. Alan was an active member of St. Pius X Catholic Church, a member of The Bishop's Guild, a long-time supporter of Incarnate Word Academy, and a member of The Equestrian Order of the Holy Sepulchre of Jerusalem. He and Mamie also supported numerous civic and social causes across the community. An active member of the King's Men, he was elected King Alonzo the XLVth in 1998.

Alan spoke often of how blessed he and Mamie were to have had the opportunity to truly live the American Dream. He was a Texan by choice and had deep roots in Texas soil. He spoke Spanish fluently and loved the dual culture we enjoy in South Texas. He also maintained a great love for his native Ireland, spending many summers in Dublin with Mamie.

Visitation will be from 5:00 p.m. to 6:00 p.m. at Seaside Funeral Home on Wednesday, September 21, 2022 with the Holy Rosary to be recited at 6:00 p.m. Mass of the Resurrection will be celebrated on Thursday, September 22, 2022 at 11:30 a.m. at St. Pius X Catholic Church.

In lieu of flowers, Memorial Contributions can be made to either of the following:

CHRISTUS Spohn Health System Foundation

613 Elizabeth, Suite 605

Corpus Christi, TX 78404

https://www.christusspohnfoundation.org/donate/



Incarnate Word Academy Foundation

Attn: Connie Cadena

5201 Lipes Blvd.

Corpus Christi, TX 78413

https://www.iwacc.org/giving/give-online

The family would like to express their gratitude to those in the medical community who provided Alan's health care over the years, particularly Dr. Gerald Boynton, Dr. Richard Porter, Dr. Glen Bugay, Dr. Richard Evans and Dr. Paul Heath. We are also most appreciative for the professional care, compassion and love extended to Alan by the Skilled Nursing staff at Mirador Retirement Community and most recently by the care teams in both the Trauma ICU and PAM Acute Care Center at Christus Spohn Shoreline.
LINKS

The Monitor
http://www.themonitor.com