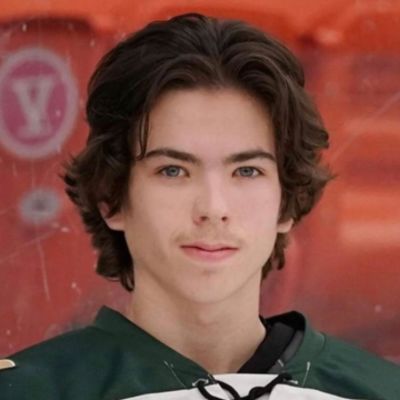 Aiden
McDonald
An amazing young man, always in the "Pursuit of Happiness". Filled with intelligence, humor, athleticism and most importantly love.
On August 1, 2019, our son, Aiden McDonald, lost his struggle with anxiety/depression and, over the past few months, substance abuse. He returned to the Lord while he was sleeping at a close friend's house in Chino, California on August 1, 2019.

Aiden was born, on April 19, 2001 in Fullerton California, to James and Camie (Nallick) McDonald who were married on June 20th 1998 in Cupertino California. Aiden had one younger brother, Conor Duncan McDonald, who he admired and loved beyond words.

Aiden attended Ontario Christian Elementary School until the 5th grade where he transferred to Oxford Preparatory Academy. Aiden enrolled and graduated from Damien High School, located in LaVerne California, in May 2019. Eventually, Aiden was accepted to Drexel University, Grand Canyon University, Northern Arizona University but ultimately decided to enroll at Mt. San Antonio Junior College in the hopes of gaining acceptance to either, University of Colorado Boulder or University California Santa Barbara, after two years.

Aiden had many hobbies which included mountain biking, skiing, lacrosse, snorkeling, watching "The Office" with family on a nightly basis! Aiden's true passion was Ice Hockey where he started skating at 4 years old. Aiden played competitive Ice Hockey for the California Stars, KHS Wildcats, Orange County Hockey Club and eventually his (LIFELONG) best friend, Kyle Melchior, brought him to an AMAZING group of boys and their families at the Anaheim Jr. Ducks. While playing at the Jr. Ducks, Aiden was fortunate to move onto the USA Hockey National Championships in 2016 and 2018. He always spoke highly about his time on and off the ice with the lifelong friends that he made with his Duck teammates. Aiden also participated an was a 4 year Varsity Ice Hockey player at Damien High School. Over those years, he formed amazing friendships with a group of boys while representing his school. Although the team struggled when he was a freshman, they eventually developed into a team that moved onto the California State Championship last year. In his Senior year, Aiden was joined by his brother Conor where they played as defenseman together and became BEST FRIENDS.

Aiden was always loved and found comfort in his French Bulldogs, Bauer and KA$H. Every morning, Aiden could be found laying at the top of the stairs providing them, or Aiden, some daily reassurance that everything was going to be okay.

Aiden had an amazing family and is survived by his Grandparents, Bruce Nallick and Ann and Fred Rice. He also had his Aunts and Uncles, Paul and Christina McDonald, John McDonald, Todd and Kristi Covey and Stacy and Evan McMahon. Lastly, his family included numerous cousins including Gabbi an Isabella McDonald, Jameson and Wyatt Covey and Colleen and Kyle McMahon along with Andrew, Brittney and Kelsey White.

When Aiden passed, he may have been lonely but he was never alone. His struggles were a burden to him, but your love always helped relieve the pain that he constantly carried.

Aiden was an amazing young man, full of intelligence, humor, athleticism and most importantly love. He loved all of you. We were all better people to have him in our lives. We are all experiencing pain beyond words, and we appreciate all of the support that you have given us. Please keep us in our prayers, and remember Aiden for the beautiful young man he was.

We will all miss him beyond words....Take solace that he is with the Lord and we will see him again. We Love you Aiden James
Memories
Looks like something went wrong.
Reload the page and try again.