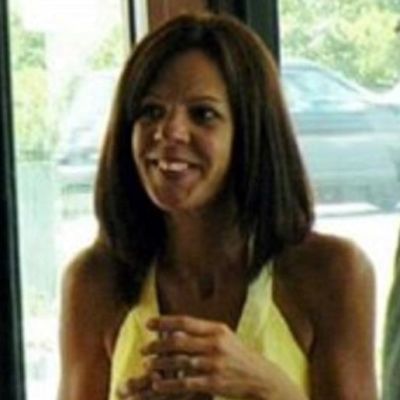 Abby
Simpson
How do you know Abby? Please share your stories and photos, and help spread the word about this page!
Abby Dee (Gunterman) Simpson gently entered heaven on the afternoon of February 6th, 2020 surrounded in love with her family by her side. Abby was the wife of Matthew E. Simpson and the daughter of Doloris I. Gunterman and Wesley H. Gunterman. She was born on June 29th 1965 in National City, California, Abby grew up in Goose Creek, SC. She graduated from Goose Creek High School and attended The College of Charleston.

As long as she was near her family, Abby was content, family was everything to her. She cherished her roles as a wife, daughter, mother, grandmother, sister, aunt and seized every opportunity to let her family know how much she loved them. She prided herself in being the first to wish everyone a happy birthday even if it meant that she had to get up at the crack of dawn. Abby ended every conversation with "love you", and her family always knew she did. The true loves of Abby's life were her children, Jonathan and Sophia. She loved them to the moon and back. She always said they were her crowning achievements and her greatest source of pride and joy. Abby had a heart, as big as the sun, and her love was not confined to her family. Abby was thoughtful, kind and was always available to lend a hand or an ear or a shoulder to cry on. Her friends love and appreciated that about her.

Abby loved to laugh. Her hearty and infectious laugh were the perfect complement to her sense of humor and her quick wit. She was smart and sweet natured. An avid reader and a crime show fan. She loved her Willow Tree figurines, all things soft and cozy, perusing through Goodwill and Biscuits and Gravy. Her sweet tea was fabled to be the best in Charleston, but that was according to her. She loved to sing, and most people probably don't know this but she had a great singing voice. She had a huge smile, sometimes funky hair and Fred Flintstone feet. These are just a few of the things that we will all miss.

A lifelong Lutheran, Abby had a strong faith. She knew her Lord Jesus and will have eternal life with Him.

In addition to her husband Matthew, son Jonathan and daughter Sophia, Abby will be eternally loved and missed everyday by her mother Doloris, her sisters Penny, Jodi (Ron), Amy (Anthony), brother Hank (Cindy), beloved niece and always her biggest cheerleader Danielle, nieces Kayla, Shelby, Emily, and nephews Mario and Joseph. She will also be missed by her step-daughters Stephanie Simpson, Allison Simpson, and Tiffany Simpson. The void will never be filled and our hearts will never be whole.

The family will receive friends Saturday, February 15, 2020 from 12:00 pm to 1:00 pm at Carolina Memorial Funeral Home. A Celebration of Life Service will follow in the Chapel at 1:00 pm. The family invites friends and family to a reception following the service in Parlor A. Arrangements entrusted to Carolina Memorial Park, Funerals and Cremations, 7113 Rivers Ave. North Charleston, SC 29406, 843-797-2222. Online condolences can be made to the family by visiting www.carolinamemorial.com. Flowers will be accepted or memorial contributions can be made in honor of her daughter Sophia Simpson's college fund. College fund donations may be made to Sophia Simpson's 529 College Savings Plan by sending a gift card from the South Carolina Future Scholar 529 Plan website https://futurescholar.com/gifts/ by selecting "Purchase Gift Card" option and then sending it in care of Sophia's dad, Matthew E. Simpson, email address: mesimpson66@yahoo.com.
Memories
Looks like something went wrong.
Reload the page and try again.
Provided By
Carolina Memorial Park, Funerals