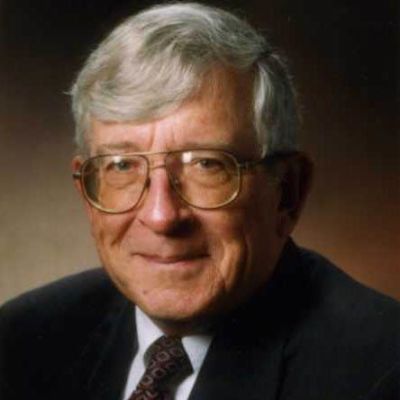 A. Bruce
Maunder
What do you remember about A. Bruce? Share your stories and photos here, and invite others to come share their memories.
Born: May 13, 1934 Holdrege, Nebraska

Died: August 5th, 2019 Lubbock, Texas

He grew up from 1939 to 1950 in Lincoln, Nebraska with summers often near Grand Island on an irrigated farm developed by his maternal grandfather who settled there from Germany in the 1800s in contrast to his paternal distant grandfather who was traced to Governor Bradford of the 1620 pilgrim settlers. He graduated from both the Overseas High School of Rome, Italy as well as Northeast High School of Lincoln in 1952. His bachelor's degree in Agronomy was awarded by the University of Nebraska in 1956 and his MSc. And PhD from Purdue University in plant breeding and genetics in 1958 and 1960 respectively. Dr. Maunder accepted a sorghum breeding position with DEKALB Genetics in Lubbock in 1960 with responsibility for worldwide sorghum improvement, having products from this program in as many as 49 countries and grown on as many as 10 million acres. He became a Senior Vice President of DEKALB in 1991, retiring after 37 years in 1996. Following active plant breeding, he accepted an offer to volunteer with the National Sorghum Producers for 20 years as a Research Advisor and Manager of the National Sorghum Foundation. Additionally, Dr. Maunder served as an adjunct professor at Texas Tech University. He also held numerous national positions: President of the Crop Science Society; Board of the Diversity magazine; World Food Prize under Dr. Norman Borlaug his favorite mentor; and the Sorghum Crop Germplasm Committee of the USDA. For some 21 years he was active with the US/AID INTSORMIL program as Chair of the External Evaluation Panel. Besides the development of improved hybrid sorghum, he was especially proud of Honorary Doctorate degrees in Science and Agriculture from both the University of Nebraska as well as Purdue University. In addition to many distinguished service awards he was presented the Monsanto Crop Science Distinguished Career award in 2000. He, together with his wife Kathy, were able to support scholarships and other funds at some seven universities. In addition to university funds, the National Sorghum Foundation annually awards the Bruce Maunder Sorghum Leadership Scholarship to a well-deserved recipient. He and Kathy also spent the last 14 years volunteering and meeting wonderful people at their local Meals on Wheels. He was preceded in death by his father Addison Maunder, his mother Marie Maunder, and his brother Edward Maunder to all of whom he owes so much. He is survived by his wife Kathy Maunder, his son Chris Maunder (Allison), daughter Lynda March-Greenstreet (Gary), and her children Jonathan March (Mike Sanchez), Stephen March, and Austin March (Kira) with their children Benjamin and Lana. Donations can be made to The Bruce Maunder Sorghum Leadership Scholarship and Lubbock Meals on Wheels, Inc.

The Bruce Maunder Sorghum Leadership Scholarship

All checks to "National Sorghum Foundation"

National Sorghum Producers

4201 North I-27 Lubbock, TX 79403

Lubbock Meals on Wheels, Inc.

2304 34th Street Lubbock, TX 79411


Memories
Looks like something went wrong.
Reload the page and try again.
Provided By
RESTHAVEN FUNERAL HOME